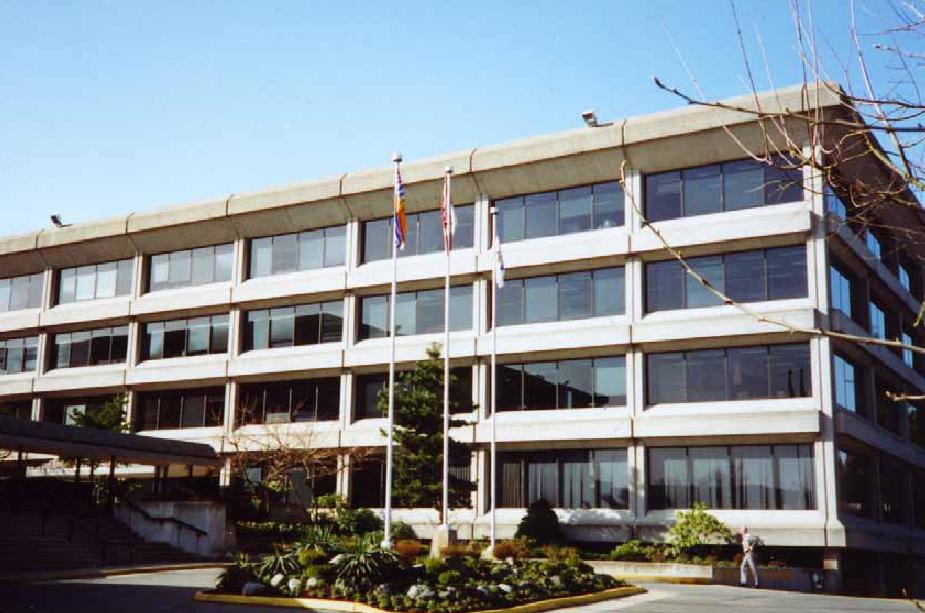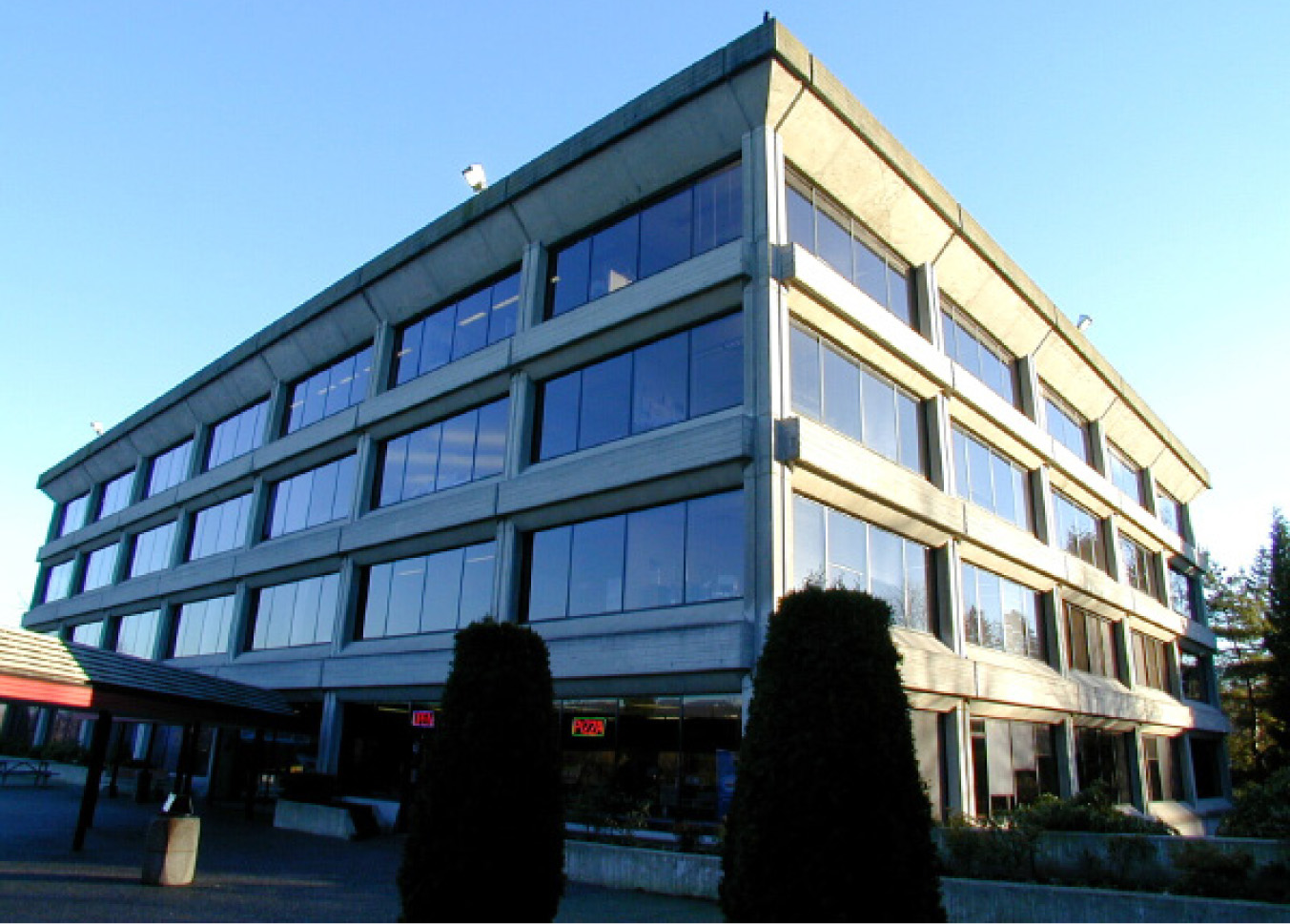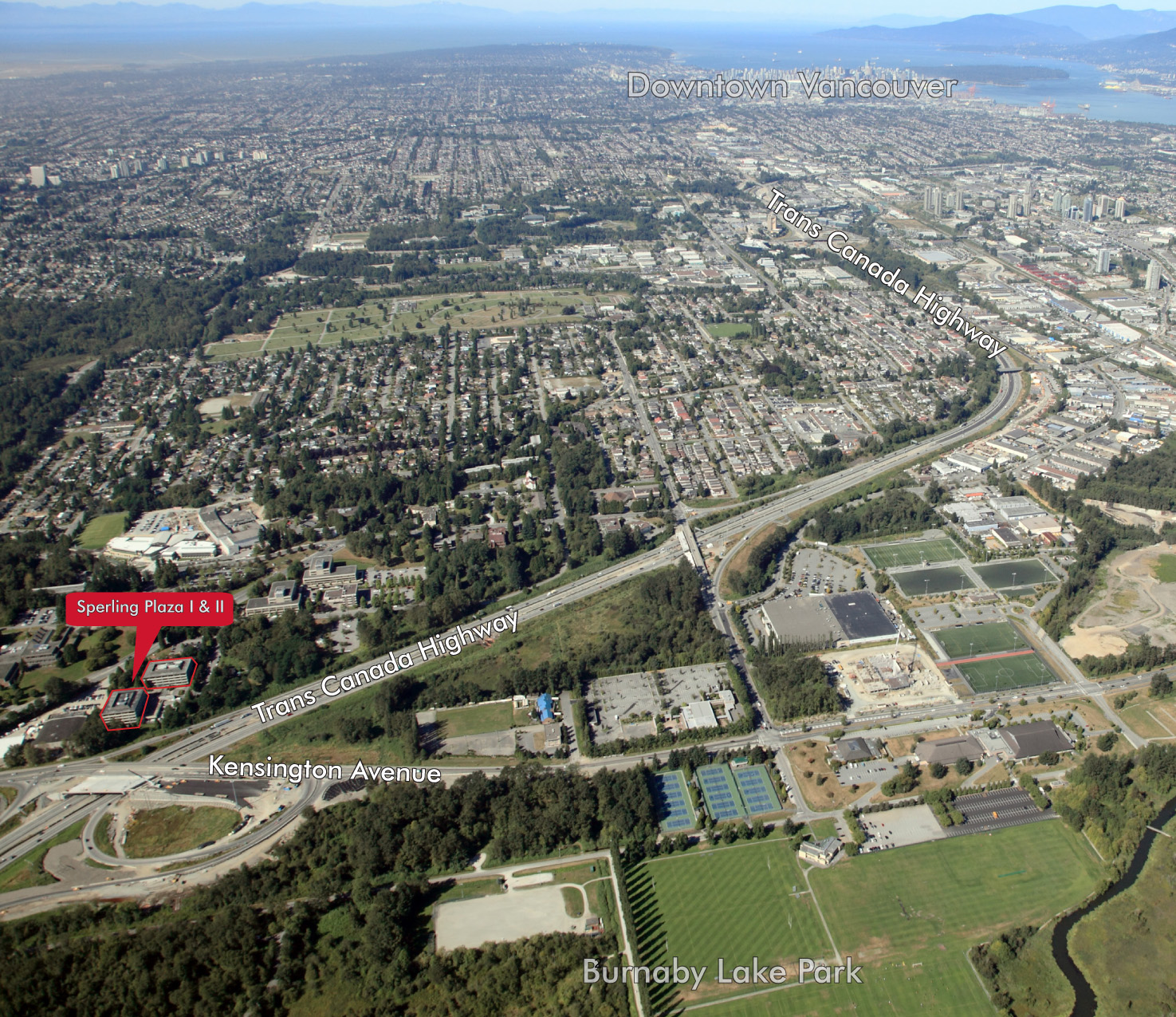 (Aerial Map: click to enlarge)
Property Description:
Sperling Plaza is situated on an a 3.3 acre site located between Canada Way and the Trans Canada Highway directly west of the Kensington Avenue Overpass and across the street from Burnaby City Hall.
Sperling Plaza consists of two, adjacent four-storey office buildings extending west to east, separated by a connecting interior courtyard. The two buildings were completed in 1974 & 1975 and are comprised of 129,888 sq. ft. of rentable area. The property is surrounded by beautifully maintained and attractively landscaped grounds, with plenty of outdoor lounging space. Both concrete buildings have been extensively upgraded over the past 9 years with major works on the roof of Sperling II, the parkade, the lobbies and washroom area, and a newly built fitness facility available to every Tenant.
Civic Address:
6400 Roberts St, Burnaby BC, V5G 4C9 & 6450 Roberts St., Burnaby BC, V5G 4E1
GLA:
6450 Roberts (Sperling II): 65,129 SF / 6400 Roberts St. (Sperling I): 64,759 SF
Leasing Contact:
Meghan Kennedy, Leasing Manager
Bosa Development Corporation